Photo by: SAUL LOEB/AFP/Getty Images
JULIA LOUIS-DREYFUS took to her social media yesterday saying, "One in eight women get breast cancer. Today, I'm the one." The star revealed that she had breast cancer and was unclear what stage she was in at this time.
She added, quote, "The good news is that I have the most glorious group of supportive and caring family and friends, and a fantastic insurance through my union. The bad news is that not all women are so lucky, so let's fight all cancers, and make universal health care a reality." She hasn't said anything beyond that.
According to reports, Julia got the bad news last week . . . just one day after winning her latest Emmy for Best Actress in a Comedy Series.
After the death of HUGH HEFNER, many wondered who the estate and finances would go to in his family. Some assumed it would be his wife, but they would be wrong. Hefner was worth a lot of money when he died.
Some reports put the total at $43 million, and others say it was more than $100 million. And his widow, CRYSTAL HARRIS won't be receiving any of it. Don't feel too sorry for her though, she'll be "provided for" through her prenuptial agreement.
As far as his estate, it goes to his four kids, the USC film school, and some charities. There's also a $5 million house Hefner bought this summer and put in Crystal's mother's name.
This is the time of year when everyone busts out the Halloween DVD's! One popular favorite for the entire family is HOCUS POCUS.
Now, you might be blessed with a HOCUS POCUS made for TV movie. It's going to be a "re-imagining" with a new cast, but there's no word if the original stars, Bette Midler, Sarah Jessica Parker, and Kathy Najimy, will be involved in any way. The television film is still in the early stages so there is no release date as of yet.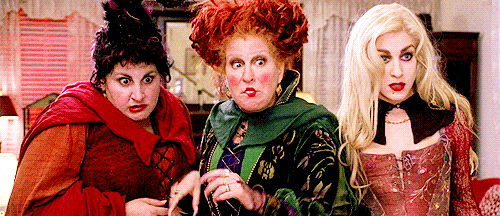 If you need a basic moment for the day, here it is. FOREVER 21 is coming out with a TACO BELL line of clothing.
The line will include shirts, women's bodysuits, sweatshirts, jackets, and more. They've released a few photos to tease some of the gear, and it'll go on sale on the 11th of October.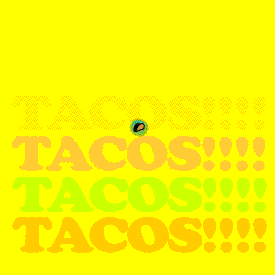 Comments
More From 101.9 AMP Radio