Photo by: Matthew Eisman/Getty Images
The best part of fall has arrived for some… Tis' the season for PUMPKIN SPICE!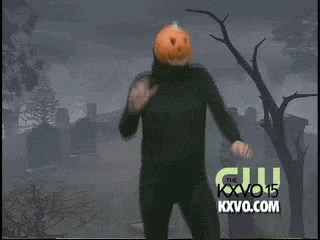 They pretty much have everything that's pumpkin spice… coffee, pie, cookies, cream cheese, bread, etc.
Here's some of the best Pumpkin Spice snacks:
Sweet Harvest Pumpkin Black Tea
Pumpkin Spice Malt Balls
Spice Blend Coffee
Nature's Path Pumpkin-N-Spice Organic Granola Bars
Bark Thins Snacking Chocolate Pumpkin Seed
Pepperidge Farm Milano Pumpkin Spice Cookies
Katz Pumpkin Spice Donuts
Nature's Path Organic Cinnamon Pumpkin Superfood Oatmeal
Spicy Pumpkin Seeds
Orlando actually has some fun pumpkin spice flavored food and here's where to find it!
Four Seasons Resort- Pumpkin Pie Gelato
The Ravenous Pig- Pumpin Creme Brulee
Magic Kingdom- Pumpkin Mickey Waffle Sundaes (Mickey's Not So Scary)
Sweet by Holly- Pumpkin Cupcakes
SeaWorld- Pumpkin Cupcakes
Islands of Adventure- Pumpkin Fizz at Wizarding World of Harry Potter
Jeremiah's Italian Ice- Pumpkin Pie Ice
Epcot- Pumpkin Spice Funnel Cake
For more, click HERE.
LISTEN to Chad and Jill talk about their pumpkin spice cravings below…

Comments
More From 101.9 AMP Radio