Being a good kind person can translate into small things like holding the door for someone, celebrating other people's successes, genuinely wanting the best for others, being a gentleman for ladies, etc. The way we treat people says a lot!!
eHarmony lists the top 10 ways to know if you're a good person:
Humor doesn't come at the expense of others
Generosity
Giving your time
Seeing the good in everything
Accepting others
Treating people with respect
Words matching their actions
Wanting everyone to feel like a winner
Making others feel good about themselves
Trustworthy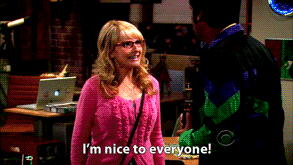 Want to know if you're a nice person? Click HERE to take the test!!
LISTEN to Chad, Jill and Lil' Boss talk about this below…